NBA Opening Day cannot come fast enough..for most fans. Stricter NBA lottery rules has taken some of the "fun" of watching your team lose for future gains. Even on nights when their favorite team is not playing, many fans still watch basketball. NBA watch-ability rankings per team are an easy guide to determine which game to watch on those dark nights. Here's one man's interpretation of watch-ability rankings.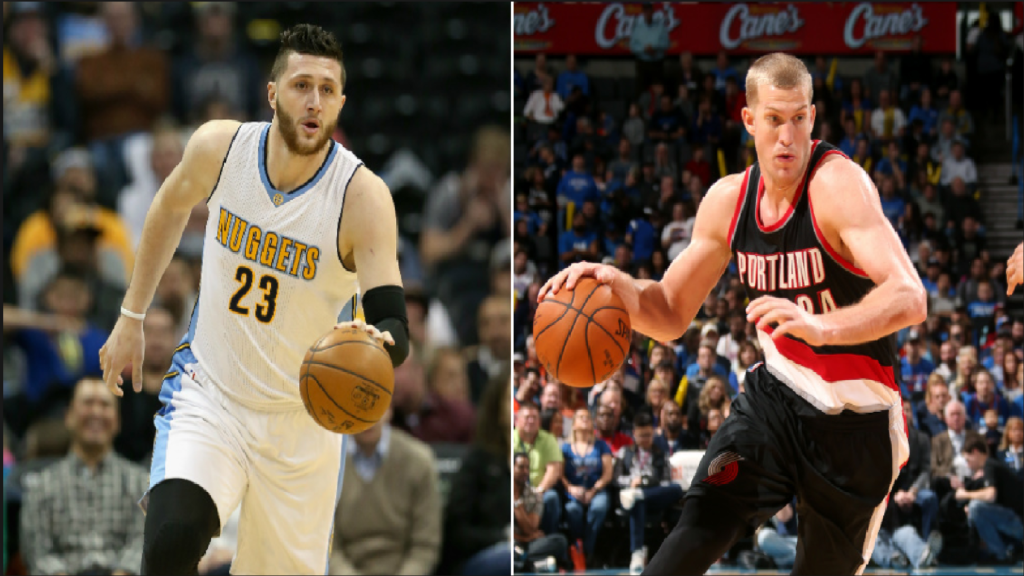 Favorite Team(s) Exemption:
Denver Nuggets: the first team to make me order NBA League Pass to watch. The fall of Ty Lawson and the Brian Shaw experiment made me really appreciate a division rival.
Portland Trail Blazers: with Damian Lillard and C.J. McCollum, man are they fun to watch. Being more a fan of Jusuf Nurkic and his rough-and-tumble style play over Nikola Jokic's perimeter game also has me watching more Blazer games.
Toronto Raptors: Being Canadian they are on my TV for free. Own a Vince Carter Raptors jersey after it took years to forgive him on how he left.
Default backups:
Golden State Warriors and Cleveland Cavaliers: Love them or hate either one of them, these two teams have made up the past three NBA Finals.
Superstar watch (self explanatory):
Houston, OKC, Boston, San Antonio, Washington, Milwaukee, New Orleans
Morbid Curiosity:
Los Angeles Clippers: No team underwent more change. Can a team that loses Chris Paul still make the playoffs in the Wild West? Will the best player not in the NBA, Milos Teodosic, flourish now that is he in the association?
Philadelphia 76ers: Will the now banned "process" pay dividends? It's never good when your top stars all come with over/under on games played at less than 50. If the newly re-signed Joel Embiid, newly drafted Markelle Fultz, and 2016 draft pick Ben Simmons can all play 70+ games respectively, we may have a new entry into the Eastern Conference playoffs.
Brooklyn Nets: Can a team full of contract dumps actually be competitive? Timofey Mozgov (average 16M+ over the next 3 years), DeMarre Carroll (average 15M for the next 2 years) and Allen Crabbe (average 18.7M over the next 3 years) do improve what was the worst team in the league last year. You are lying to yourself if you are not curious about D'Angelo Russell now that is he out of L.A.
What the heck did the summer do these teams?
Positive side of the ledger is the Minnesota Timberwolves and the additions of Jimmy Butler, Taj Gibson and Jeff Teague. Are they really going to crack the NBA playoffs in that dreaded Western Conference?
On the negative side of the ledger, the Utah Jazz after seeing Gordon Hayward walk away. I'm sorry, Ricky Rubio does not excite me.
Memphis and Sacramento after swapping players. Memphis traded away part of their identity moving Zach Randolph. Sacramento is forever collecting pieces and disappointing fans.
Post Paul George Indiana Pacers and post practically everybody Chicago Bulls. These teams may not be watchable on many nights but once steady franchises are currently in quicksand. Or are they?
Post Dwight Howard and Paul Millsap Atlanta Hawks. Granted I only watched Howard for updates on the tire fire he has become but losing Millsap is lethal. Can rookie John Collins and free agent signing Dewayne Dedmon fill the void? A fan wants to write off the Hawks but then remembers entering last season, they fell off almost everybody's playoff radar and proved us wrong.
Teams I love to hate and only watch to hate even more:
Los Angeles Lakers: Not Lonzo Ball, LaVar Ball. I want to watch that man get his ass kicked out of every arena in the league this season.
New York Knicks: They sure do get a lot of airtime for being so bad for so long.
Complete Indifference:
Miami, Dallas, Phoenix, Detroit, Charlotte, Orlando