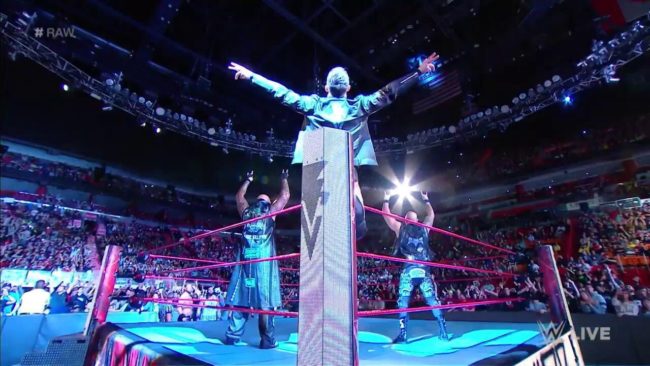 Best: Too (over)use a popular phrase, this is just Too Sweet. For the first time since the three came to WWE, Finn Balor reunited with the Club for a match against the Miztourage. It was evident from the moment the three appeared on screen together that they were elated to be reunited, and their chemistry translated in the ring. Not only does the reunion give Balor some much-needed direction, but can hopefully revitalize Anderson & Gallows, who by my watch are two of the most misused individuals in WWE today.
Worst: It seemed as though we were finally getting past the booking disaster that was the Women's Revolution, and WWE decides to go back to one of the worst well's they've ever dipped from. It seems as though everything WWE is doing right with Absolution, they're doing wrong on Tuesday night's. They've done an awful job so far of building the Riott Squad as a credible faction, other than Ruby Riott herself; however, that's more a testament to the awesomeness of the Squad's leader than a compliment to WWE creative. However, WWE has seemingly decided to double down on their factions, bringing back the Welcoming Committee and debuting a new faction consisting of Becky Lynch, Charlotte Flair and Naomi Have we learned nothing, WWE? If it didn't work once with more talented wrestlers, so I'm almost positive it won't work with Tamina.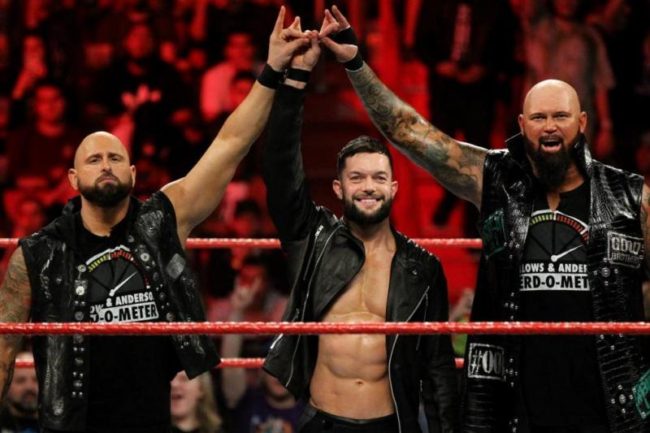 Best: "The Boys are Back in Town". Thin Lizzy once said that. Then, Finn Balor repeated it with the reunion of the Club. Personally, I don't know why they took so long to pull the trigger on this. Their brief match seemed to reinvigorate all three men, as they all looked solid against Elias and the Miztourage. I think these three could do big things in the WWE, and have plenty of ready-made feuds for them. Either as faces, tweeners, or heels, they could be fantastic together. Don't believe me? Just check out Prince Devitt's work in NJPW.
Worst: Brock and Kane's segment to end RAW. This was just horribly timed, and there was a complete lack of any chemistry.Brock literally just walked himself into a chokeslam and then sat up like Kane. Brock and Paul Heyman had to wait around at ringside before Kane came out. Nothing clicked, and it just felt incomplete without Braun. I would much rather have Reigns vs Lesnar at the Rumble (does Roman really need another rub at 'Mania?) and have Brock put someone over at Wrestlemania.
This reunion was just #TooSweet…#RAW @FinnBalor @LukeGallowsWWE @KarlAndersonWWE pic.twitter.com/BjnulOqStO

— WWE (@WWE) January 3, 2021
Best: It was "Too Sweet". So sweet I almost got diabetes from watching. For the first time in WWE, Finn Balor and the Club reunited . The match wasn't too long, which was nice, and The Club won which is… nicer. Most importantly, this could help the three of them as they have all been seemingly stuck in the midcard for a while.
Worst: The Bar, Kurt Angle and Jason Jordan promo. The entire thing felt very weird and disjointed. Both the lines and the body language of the four of them looked overly scripted, and while Seth Rollins came in to try and save the promo and lift up the crowd a little bit, it still didn't make the cut. That's not how you want to start the first show of the year.
Sometimes…..
You just gotta be patient my friends….@FinnBalor @LukeGallowsWWE @WWE
Here we go…. pic.twitter.com/OBBgRCJXr4

— Karl Anderson (@KarlAndersonWWE) January 2, 2021
Best: The reunion of The Club has to be "Two Sweet". Balor has been lost in the mid card, and don't get me started on how misused Gallows and Anderson are. However, together the three of them can do big things as their chemistry is noticeable. Let's just hope creative doesn't screw this up.
Worst: The Woman's Royal Rumble Match. While I'm excited for the match itself, and yes, the match is historic, does WWE need to remind us every five minutes? It takes away from the excitement and appeal of the match, and I got so annoyed that I had to put it here over that horrendous Brock/Kane segment. Want to know the worst part? WWE will continue to promote as such until the RR.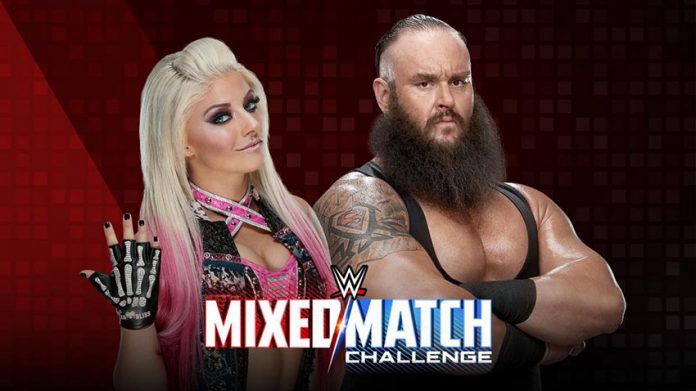 Best: Mixed Match Challenge Pairings - Though not many are happy, I couldn't be more excited for the upcoming MMC; and we've only had 4 teams announced. Bliss & Braun has the potential to be a GOAT Mixed Tag, regardless of whether or not they wrestle. Add in Rusev and Lana for good measure. And though I understand the "anger" at Finn & Bayley not being paired (Finn and Sasha are), if the MMC has storyline implications, this could lead to the Bayley/Sasha match many have been asking for…  interesting indeed.
Worst: Kalisto's absence. Seriously. Where is the guy? Does a water bottle to the dome hurt that badly? Anyways, get well soon.
Your turn, Win Column'ers! Let us know what your favourite moments were, or if something in WWE truly offended you by tweeting us at @WCSportsCA or hitting the comments section!
WWE: Last 5

This Week in Wrestling: January 5th