The Week In Review is a weekly compilation of hand-picked NHL stories selected by members of WinColumnSports deemed important or impactful from the week that was.  Additionally, there is also a running pool amongst the contributors based on our picks for Saturday's match-ups. As this is the first Week In Review of 2018, Myself as well as everyone here at WinColumnSports wish you the best in 2018.
Stories From the Past Week
What do you do if you're the Edmonton Oilers? Contrary to what Doug Lakusta said in his piece earlier this week, the sky is falling in Edmonton and the team is in need of a major shakeup. With a historically bad penalty kill - the team currently sits 1029/1029 in terms of all-time PK percentage in a season thus far - I'm shocked that the Oilers special team coaching staff wasn't fired in the middle of their 5-0 loss to the Kings last week. Even with their roster flaws, it's difficult to see how the Oilers can be this bad - they've got a generational talent in Connor McDavid, a defence core that (on paper) looks better than anything the Oil have iced in years and a genuine starter in Cam Talbot. What's the solution in Edmonton? With McDavid's 12.5 million dollar extension kicking in next season, expect a few moves at the deadline; Patrick Maroon is a name that I think has a real chance of getting moved. If the Oilers miss the playoffs? I'm all in for Karlsson.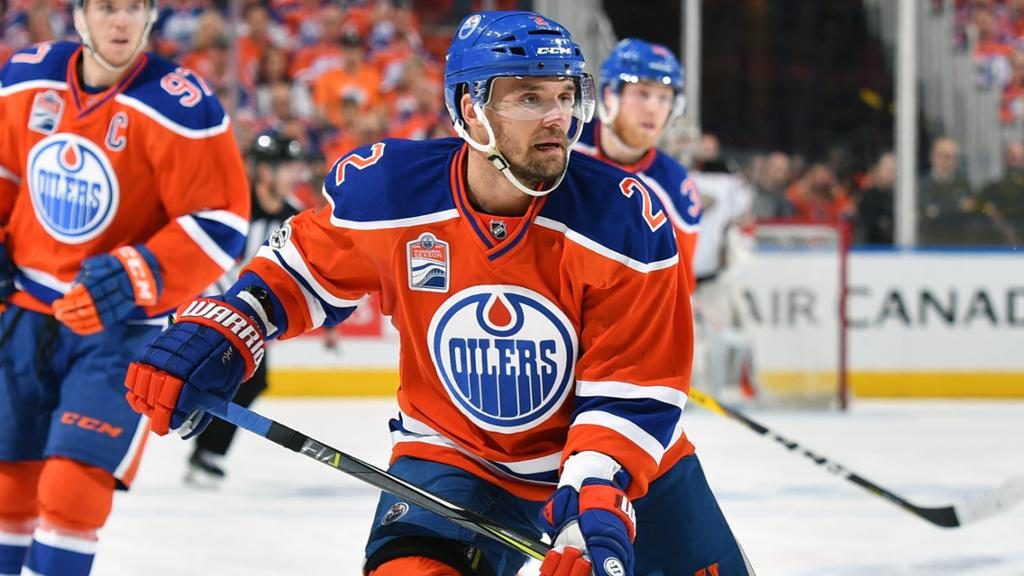 The Calgary Flames currently sit 3 points out of a wildcard spot in the Western Conference. This isn't necessarily a bad thing, considering their inconsistency during the first half of the season; however, the Flames are feeling the heat from both their coaching staff and the rest of the Pacific Division. Calgary has posted a mediocre 4-4-2 record over their last 10 games, and an incident surfaced on Friday during the Flames practice. Head coach Glen Gulutzan clearly expressed his unhappiness in regards to the team's lack of enthusiasm. Gulutzan then went on an explicative ridden rampage which ended with him throwing his stick into the stands of the Saddledome. We saw this earlier in the year as well in Edmonton - Todd McLellan went off on his squad during a practice and it seemed to have had a positive effect as the Oilers went on to win the following night.
Flames head coach Glen Gulutzan went OFF at practice. Throwing sticks and dropping F-bombs everywhere 😳 pic.twitter.com/d5TqrwcPBX

— Tim and Sid (@timandsid) January 5, 2021
Both Alberta based teams are currently outside looking in when it comes to the NHL playoffs. After making the playoffs last year, will either team be able to get in this year? We'll find out during the second half of the season.
Despite the Winnipeg Jets losing their #1 center Mark Scheifele, they've been quite successful as of late. Blake Wheeler has taken over the #1 center role with the absence of Scheifele. The Jets are 2-0-1 since December 31st, and have extended their point streak to 5 games (4-0-1) with Friday's win against the Buffalo Sabres - a game in which the Jets got goals from 5 different skaters. The Jets will be a team to keep an eye on going forward, especially when Scheifele returns. It's been quite sometime since the Jets have been fully healthy, but the squad got Dustin Byfuglien back from injury earlier this week, which is a big help on the blue-line. Byfuglien scored his 1st goal of the 2017/2018 season on Friday, which should be the first of many going forward for the big bodied defenseman.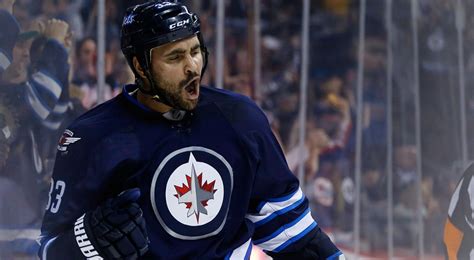 The Jets have 4 games next week, 2 of them being Divisional. It wouldn't come as a surprise if the Jets further their lead in the Central Division as they're one of the hottest teams in the NHL as of late. It will certainly be interesting to see how the Jets and Paul Maurice deploy Scheifele back into the line-up if the Jets continue to succeed with Scheifele absent.
WinColumnSport's Saturday Picks
| | | | |
| --- | --- | --- | --- |
| Games | Spencer Love | Arik Krause | Ben Ferguson |
| Blues @ Flyers | Flyers | Blues | Blues |
| Oilers @ Stars | Oilers | Stars | Oilers |
| Hurricanes @ Bruins | Bruins | Hurricanes | Bruins |
| Canucks @ Maple Leafs | Maple Leafs | Maple Leafs | Maple Leafs |
| Lightning @ Senators | Lightning | Lightning | Lightning |
| Rangers @ Coyotes | Rangers | Rangers | Coyotes |
| Wild @ Avalanche | Avalanche | Wild | Wild |
| Ducks @ Flames | Ducks | Ducks | Ducks |
| Predators @ Kings | Predators | Kings | Kings |
| Previous Week's Record |  5-1 |  5-1 |  5-1 |
| Overall Record | 36-20 | 35-21 | 38-18 |
This running pool is open to readers and WinColumnSport contributors. If you are interested in joining you can contact me on twitter (@WCS_BFerg). Ultimately, if you join the pool, you must be willing to contribute a developing story from the week that was.
 5 Most Recent Articles:
Week In Review: NHL Edition, Week 6. Jets Soaring, Heated Flames, the Sky is Falling in Edmonton, and First Picks of 2018.