Another week in wrestling has come and gone, and is there ever a lot to talk about. Even if WWE was to have suddenly cancelled the entirety of Survivor Series weekend, we would have a lot to talk about; from five debuts, to a major return, to new champions being crowned, it was an outstanding seven days in the world of pro wrestling. The WWE staff at Win Column Sports take a look at the week that was and pick their best and worst moments of the week.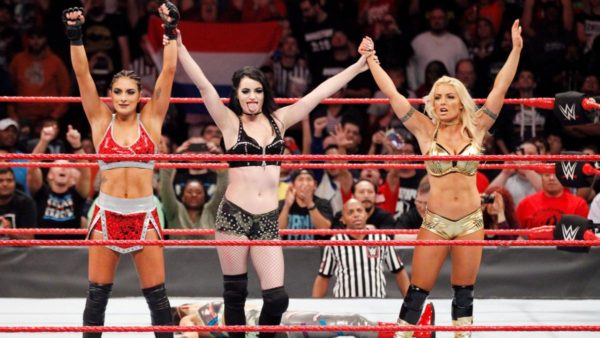 Best: My personal best of the week goes to the massive shakeup in both RAW and Smackdown's women's divisions. With the female divisions cooling down considerably over the past few months, it was time for a change - and boy, did WWE deliver. After weeks of rumours, Paige made her long-anticipated return to Monday Night Raw to a hero's ovation. Arguably, the Anti-Diva looked like more of a star than she had in her entire previous run with the company. By having NXT's Sonya DeVille and Mandy Rose join her, Paige has set herself up to be a major player for RAW, and potentially (hopefully?) kickstarted a run of dominance from the female faction. If that wasn't enough, the next night's Smackdown saw a similar story develop with Liv Morgan, Sarah Logan and Ruby Riot(!!!!) wreaking havoc on the entirety of the female roster both backstage and in front of the crowd. It's rare that WWE does second steps well, so it remains to be seen what the factions will do, but it was a brilliant step in the right direction.
(For my full article on Paige's return and the NXT debuts, check out my latest article here)
Worst: What the hell was with that mens elimination match?! Usually, the traditional 5-on-5 Survivor Series match is a highlight of the WWE calendar, but this year - well, it sucked. I understand fans desire to see old favourites, but Shane McMahon being a sole survivor? Come on. The wrestlers I was most interested in watching - Shinsuke Nakamura, Finn Balor, Bobby Roode - were gone almost as quickly as a Brock Lesnar match usually finishes. It's disappointing that WWE still prioritizes the old guard over potential future stars, especially in this setting. The Survivor Series match is a huge opportunity to build new Superstars, and WWE missed the mark here.
Best: AJ Styles vs Brock Lesnar. In my opinion, Brock's best real match since Punk at Summerslam '13. Both guys looked great, especially Styles, even in defeat. Goes to show how talented both men are.
Worst: Roman Reigns winning the Intercontinental Championship. Disgusted and saddened to watch this happen live. The novelty of the open challenge wore off on Smackdown, and it seems like he's just holding it until Miz returns. Could have gone to a more deserving guy (say, Titus O'Neil or a certain big red monster?)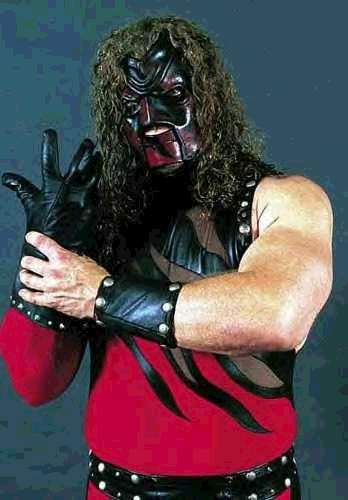 My vote goes to a big red monster.
Best: AJ Styles vs Brock Lesnar. Both put up a very nice match. Lesnar gave solid performance contrary to popular belief. It was the match of the pau-per-view for sure.
Worst: Roman Reigns winning the Intercontinental Championship. WWE took the belt away from the Miz, who's momentum was sky-high. He's probably going to win the Universal Championship at WM34 so he doesn't need the intercontinental championship all that much. Then again… He's Vinny Mac's favorite boy, so he will walk around with a title that doesn't suit the character and won't help his image all that much.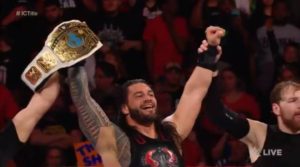 Best: AJ Styles vs Brock Lesnar. I know alot of good things happened this week in wrestling but I have to say that this match personally blew me away. A motivated Lesnar is a good one, and Styles really brings out the best in every opponent he faces. It's easy to say hes the best performer in WWE right now and will continue to prove this in the upcoming years. Please if they don't know what to do with Lesnar give him a rematch with Styles!
Worst: Booking of Kevin Owens. Really? Kevin Owens is begging? This dude headbutted Vince McMahon and hoped Shane would die in his helicopter crash and now he's begging for his job? To Daniel Bryan no less? Wasn't Owen's making fun of him like a month ago? I know chicken heels have always existed but KO has always been efficient when booked as a dominant heel. I don't know where this goes, but there better be a huge payoff to this KO/Sami angle.
Best: Both Women's trio debuts. Personally, I do love factions. It helps newcomers to the WWE establish themselves, while allowing them support from their fellow stablemates. On Raw, the return of Paige was great, but being grouped with Sonya DeVille and Mandy Rose creates a lot of intrigue in a women's division that desperately needs it. Why are they working together? Where will this lead? Will this lead to an Alexa Bliss tweener/babyface run? On Smackdown, people may complain about having a very similar debut as the RAW women, but they left three of the top babyfaces on SD Live lying and interrupted a championship match. This, to me, puts them at the top of the pecking order on the heel end of the women's division. Again, this creates intrigue in a division that desperately needs it. Ruby is my favorite out of this group, and it helps that she's been paired with Liv Morgan and Sarah Logan.. Now its up to WWE Creative to not allow the women's division to remain stagnant.
Worst: Anything to do with the cruiserweights.  What the hell happened to them? These guys are mostly top rate workers, and they've been reduced to multi-man tag matches with half the crowd using the bathroom. It was obvious that Tuesday's segment was just to get the cruiserweights out there: not to build any characters, or create a new challenger, or to establish the reason everyone joined the "Zo-Train". Seriously, all these guys hated Enzo when he won the title. Now guys like Dar, Davari and Nese are his muscle with little explanation. If I were booking this segment, I would book it differently.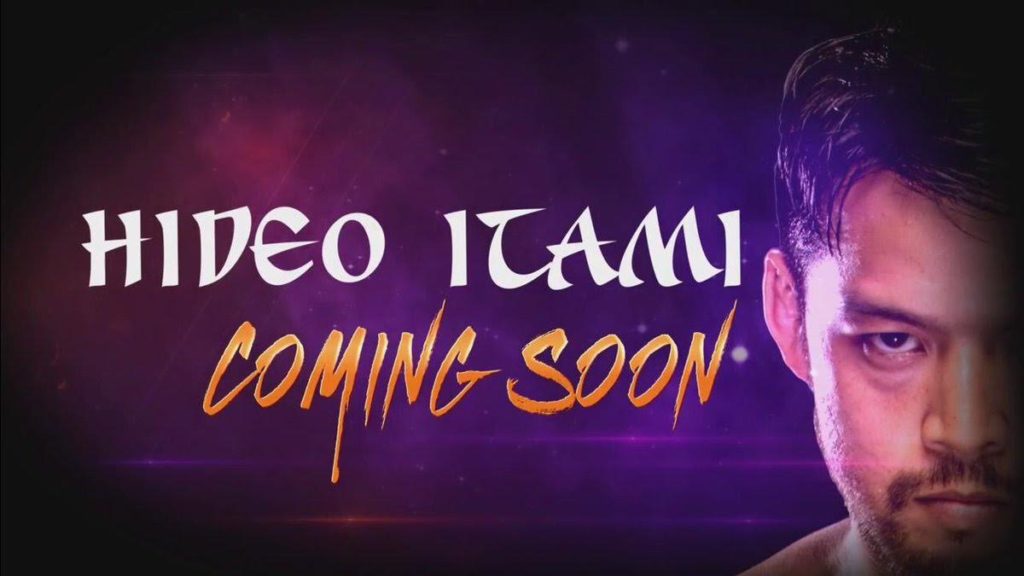 I'd have the heels gain the upper hand for a short time with the numbers advantage, before having Hideo Itami make his 205 Live debut with the save. Do you not think it would create a lot more interest to have Itami show up, hit a G.T.S. or two, create an entry feud out of this, and establish that he's an ass kicker that's coming for Enzo? At the very least, it would have popped the crowd, which is more then this segment did. By no means was Hideo handled the best in NXT (due to injuries too), but he can help the cruiserweight division a ton if he's booked correctly. I feel like a debut on Monday Night to even the odds would have helped him more then a vignette. Instead, we'll get a few promos, a squash match over some local talent, and a few weeks of multi man matches. Ugh.
That's our list! Let us know what you think in the comments, or tweet us at @WCSportsCA!
WWE: Last Five

This Week in Wrestling - November 24th