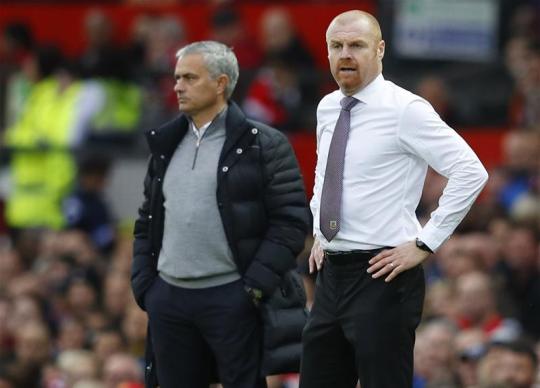 Burnley vs Manchester United
Most of the league and fans have their eyes on this match. Frankly, mostly for Jose Mourinho's Manchester United to see if they will drop three in a row just four games in. Rumours and the press have been flying around the Manchester team and there is no real clarity.
Though Burnley is getting the short end of the stick on this match at Turf Moor. The Club has faced huge success in the past year by finishing in a high spot and being in the playoffs for a Europa Cup spot. Just Thursday they were dealt a blow and eliminated from the competition. The Thursday match was an incredibly harsh one on Burnley who certainly are feeling hard done not to win let alone cover the deficit to advance to the group stage.
The Sunday match now presents two teams off of two losses where they might have said they deserved more. In Manchester United's case, you might say they should have gotten something in the first half against Tottenham to put pressure on the London team. While In Burley's case they were hard done to not take away a victory or even qualification.
What to watch for
It is four games into the season but this is a MUST WIN for Manchester United. In both league position and confidence.

How Burnley responds both mentally and physically is huge in this match after their gruesome draw against Olympiacos.

Pogba and Lukaku have to be better. The best three games they have been spectators.

The one bright spot is Luke Shaw who has been impressive in the first three matches and looks as if he is finally over his injury

Vokes was in all the right places but could not finish against Olympiacos. This makes

Sean Dyche's decision a bit tough on what to do.

Which squad can rebound after disappointments in the past week?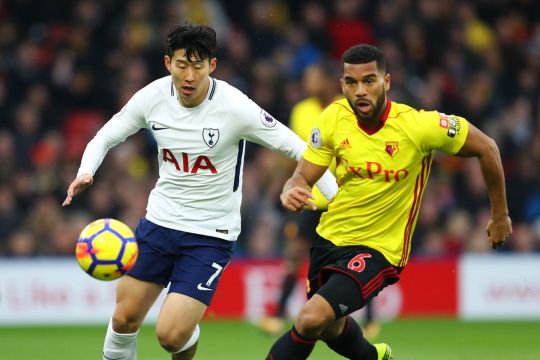 Watford vs Tottenham Hotspur
This match presents something that would not have been expected just four matches in. It is a battle of two teams that have won all three of their games. While Tottenham Hotspur could have possibly seen this outcome Watford might be shocked
Watford has had a key performer in Pereyra who has three goals already this season. They have a great test to see if the form will continue against Tottenham Hotspur. A strong game plan will be needed to help hold of a free-flowing offence of the Spurs. Will Watford put on the same performance as Burnley last year and push for the European Spot?
The real question mark to this season was done early. Would Harry Kane score in October? Would Harry Kane score at Old Trafford and leave the Spurs to victory. Both those this year have been a yes. Now the Spurs are going to try and tackle the question that has been lingering for a few seasons. Will they finally bring the hardware in for the amount of talent to the hype. They took United last week in a match that might be called a tale of two halves but the adjustments of Pochettino took the all important second half.
Both teams look to continue their winning ways!
What to watch for
Harry Kane. What more can you say with a striker who has banged in goals this season and won the golden boot in the World Cup

If there was anyone as dangerous as Kane it would be Eriksen. The main creator of the offence at Tottenham and a amazing player he will influence the game

On the other side is Pereyra. He offers goals and is dangerous at set pieces.

Lloris is set to miss the match with an injury.

Watford should not be underestimated in their resolve and talent.
What else to watch for
Brighton has had a good start with a close game against Liverpool and a win over Manchester United. While Fulham has flashed the cash but has seen little in terms of the table. It should be a great match,

Crystal Palace has been a team that has looked great in the first three pushing the idea of a middle to top of the table finish. Looking back on a team like Burnley last year Palace has the talent of Zaha to push till the next level

Everton in the summer finally got their man Marco SIlva. The next step would to show why he was so sought after by the club and put results on the pitch.
| | | |
| --- | --- | --- |
| | Liam (record 20-9) | Taylor (record 12-17 |
| Leicester City vs Liverpool | Liverpool | Liverpool |
| Brighton & Hove Albion vs Fulham | Brighton & Hove Albion | Draw |
| Chelsea vs AFC Bournemouth | Chelsea | Chelsea |
| Crystal Palace vs Southampton | Crystal Palace | Crystal Palace |
| Everton vs Huddersfield Town | Everton | Everton |
| West Ham United vs Wolverhampton Wanderers | Draw | West Ham |
| Manchester City vs Newcastle United | Manchester City | Manchester City |
| Cardiff City vs Arsenal | Arsenal | Arsenal |
| Burnley vs Manchester United | Manchester United | Manchester United |
| Watford vs Tottenham Hotspur | Tottenham Hotspur | Tottenham Hotspur |