EDMONTON, AB: Though there may not be a chance to defend them any time soon, RCW's respective champions received a series of gifts this morning.
Earlier today, Real Canadian Wrestling unveiled a series of new championships, with new physical titles created for the promotion's Heavyweight (pictured above), Commonwealth, and Tag Team titles.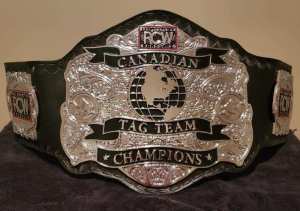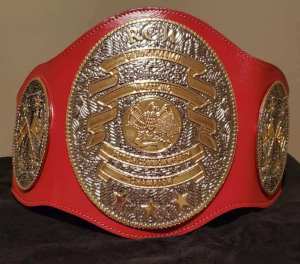 According to a release sent out by the promotion, the titles were set to debut at last weekend's events in Calgary and Edmonton. However, the COVID-19 pandemic forced the cancellation of the shows and delaying the debut of the brand-new belts.
Though no formal announcement was made, the titles are expected to debut at the next set of RCW shows in Calgary and Edmonton.
Stay tuned to the WCSN for the latest from Real Canadian Wrestling.
Latest Wrestling Content:
Real Canadian Wrestling Unveils New Championship Titles