It's a New Year, yes it is!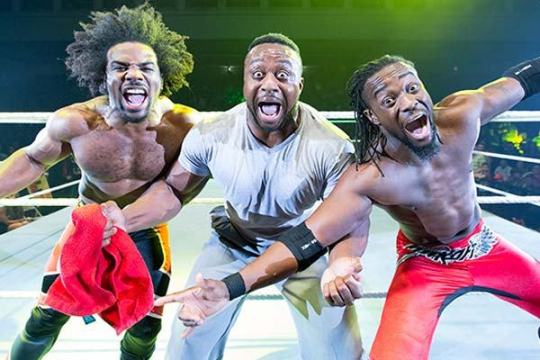 After a heavy night of drinking (for most of us), the world has moved into a new year. Resolutions are hastily concieved and abstract goals set in a vain stab to convince ourselves that this year will be any different from the rest. Virtue signaling continues to metastasize as people pin their self-image and self-esteem on the opinions of others, not knowing others do the same. A crippling lack of self worth has many chasing meaningless accomplishments, hoping that it will bring them external recognition and internal gratification. But so many have no idea what drives them; only abstractions of a personality or vague motivations. Such is the problem with Jinder Mahal - are you really a Maharaja, or are you a shadow of a man reaching desperately for something to define yourself?
It's officially Rumble season - or should I say Rumbles Season?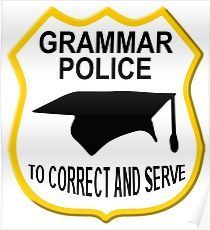 Come at me, grammar police!
Two Royal Rumbles are on the horizon, both with major Wrestlemania implications. Rumours are flying. Speculation is aflame. But there are no clear front-runners; especially with the limited number of announced entrants for both Rumbles. But with the first RAW of the New Year upon us, perhaps the picture will become a bit clearer. With that in mind, let's take a look at what's on tap for tonight's edition of Monday Night RAW.
A Quick Recap
John Cena def. Elias
Hideo Itami def. Brian Kendrick
Absolution def. Mickie James, Bayley, Sasha Banks
KANE def. Heath Slater
Finn Balor def. Curt Hawkins
Woken Matt Hardy def. Bray Wyatt
Samoa Joe def. Roman Reigns via DQ
Braun Strowman def. The Miztourage
Jason Jordan and Seth Rollins def. the Bar (C.) - to become NEW RAW Tag Team Champions (incredible)
This Week's Predictions
Firstly - Brock Lesnar returns tonight.
The Universal Champion has been unseen for a while - resting up at his home in Saskatchewan and enjoying Winnipeg Jets games (I bet he enjoyed last night's - I can see him now, a small smile sliding up his face as the score climbed higher and higher)
His upcoming title defense will be one of his toughest yet, facing a goddamn demon from Hell and a Monster among Munchkins who outsize even the Beast Incarnate. Lesnar's last face to face confrontation with his challengers saw him F-5 the Demon Kane, but he struggled to do so; and although Lesnar holds a clean victory over Braun Strowman, it was tough won. Both challengers and champion will look to gain the psychological upper hand, but how will they do so? What will Lesnar have to say (if anything)?
It's easy to see what lies in store for Lesnar tonight, but what lies in store for the newly crowned RAW Tag Team Champions. Jason Jordan and Seth Rollins?
Yes, it did happen.
A big win over the Bar last week shocked many. But more shocking still was the fact Jason gosh-darn Jordan won the match. A rematch with Sheamus and Cesaro is certainly looming, but will Jordan and Rollins be able to operate as a cohesive unit? Also on the horizon is the return of Rollins' partner Dean Ambrose, whose trust in Seth was already timidly placed. What will he think of this near immediate substiution?
Most interesting is the current pool of Rumble entrants. As of now, here are the fields:
Men's Entrants
Elias
Randy Orton
Shinsuke "Shin" Nakamura
John Cena
Women's Entrants
Ruby Riott
Naomi
Asuka
Natalya
Although each pool has a couple vacant spots for unnanounced and surpirse entrants, this still leaves plenty of space in both rumbles. Who will step up and announce their entrance tonight? Perhaps some returning superstars?
Lastly, RAW General Manager recently announced that Roman Reigns will defend his Intercontinental Championship against Samoa Joe tonight, with a catch - the title will change hands if Reigns is disqualified. Last week's match saw Reigns attack referee John Cone, and though he was fined $5000, he remains Intercontinental Champion. Will the Big Dog contain his anger, or will he lose control? Tune in tonight to find out.
That's all from the writer. As always, air your thoughts in the comment section below! Thanks for reading; see you next week!
WWE: Last 5
Monday Night Hayden - Predictions for 01/01/18 RAW