NXT Preview - March 28, 2021
Another week, another preview. My biggest problem is always the introduction. Do I just jump into the action? A little witty comment or two? Is anyone listening to me anymore? I'll stop talking regardless and get into it. As always, I'm @Parkman15Love with your official NXT Preview!
First, a recap of the March 21st episode.
Tommaso Ciampa cuts a promo on Johnny Gargano, verbally abuses someone's grandma, and gets attacked by Johnny Gargano in a luchador mask. What a sentence.
Roderick Strong & Pete Dunne defeat Danny Burch & Oney Lorcan. (Dusty Rhodes Tag Team Classic quarter final)
Ember Moon defeats Aliyah, stares down Shanya Bazler. 
Andrade Cien Almas blindsides Raul Mendozza, cuts a promo on Aleister Black. 
Adam Cole defeats Kassius Ohno. This was a fantastic match.
Note: Spoilers are out there, including here on Win Column Sports! 
The Main Event!
WWE.com's official preview is promising a response to Andrade Cien Almas' tonight from #1 contender Aleister Black. An exceptionally not-tranquilo Almas verbally unloaded last week on Black; especially pissing him off was Candace LeRae attacking his business associate, Zelina Vega. It's always nice to see an airing of the grievances.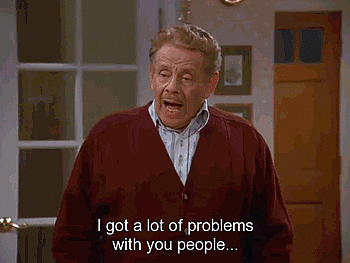 I hope its a little less joke filled then Aleister's last promo, as he's so interesting as is. Just one man's opinion. Regardless, the main event of TakeOver: New Orleans is in safe hands. Their first match was great, but there is room to improve. If these two can do anything though, it's god damn wrassle.
Other Segments
The other segment being heavily promoted tonight is from none other than William Regal. The former Steven Regal (he's a man!!) is promising an announcement "that will completely alter the landscape of NXT" and have an impact on the upcoming Pay-Per-View. Now, if you keep up with spoilers, you know what this announcement is. As well, WWE themselves also did spoil it, but we won't until the "My Thoughts" section!. If you're going to only watch one segment, I would highly recommend this one.
As great as William Regal is, he should have never changed his theme.
Lars Sullivan makes his return to NXT tonight too, taking on the highly-regarded wrestler "Local Talent". I, for one, hope to see Lars feud with Killian Dain at some point soon. - and there is definitely room on the card. Getting ahead of myself though. Lars is in for a tough night. With his 50-50 booking, and the fact this is a return match - this is up in the air. Local talent may steal this one!
We'll be treated to both semi-final's match ups as well tonight. The first Dusty semi final will see the Authors of Pain take on the Street Profits. My money is on the Akam and Rezar in this match - the Street Profits are good, but it's just not their time yet. They're entertaining but they aren't quite main event talent yet. The second features former champions SAnitY taking on Roderick Strong & Pete Dunne - this match should be great. The talent alone in this ring should mean we're in for a great match. Strong & Dunne should take the win here though, as the SAnity v AOP v Undisputed Era has sort of run its course. Or I just want to see more of the Bruiserweight on my TV. Either way, fingers crossed for Roderick and Pete.
The Championship Scene
We have our women's championship match! A rematch from Philly, we'll see Shanya Baszler take on Ember Moon. Personally, I did enjoy the match they had in Philadelphia. Was it a wrestling masterclass? No. It was something different. It was a fight, where both women came out looking great. Moon - a gutsy babyface who didnt run from a fight. Baszler, who looked dominant throughout most of the match and lost due to one slip up. Round two should be solid.
The Undisputed Era will probably be watching this episode tonight very closely - the winner of the Dusty is still scheduled to face them for the NXT Tag Team Championships. The circumstances seem strange though, although they haven't officially mentioned Bobby Fish's knee injury. Maybe we're working ourselves into a shoot brother HH. The situation does have me interested though, so i'll definitely have a close eye on the former Future Shock.
Parker's Thoughts
OPEN CHALLENGE:

I will fight any grandma. Any day. Any time. #GrandmasDontScareMe pic.twitter.com/yrCxdFBLkt

— BLACKHEART (@ProjectCiampa) March 22, 2021
Just come back to this after the 4th point.
Braun Strowman has beaten Sheamus and Cesaro fairly handily, and the rest of the RAW Tag Team division isn't booked well. Leading me to ask: WHY ARE THE AUTHORS OF PAIN STILL IN NXT.
THIS NEXT POINT IS ABOUT THE ANNOUNCEMENT FROM WILLIAM REGAL. YOU HAVE BEEN WARNED. 
Holy sh** , this 6 man ladder match has me hyped. Everything about it has me stoked. Not only does it give a ton of midcard/main event guys something to feud over… The talent involved, the storytelling, the hosses involved, the stipulation should lead to what is going to be a contender for Match of the Night. The only reason I say contender is because..
The build to Ciampa vs Gargano has continued to be great. I thought they pulled the trigger a bit early on the firing angle, but with the heat Ciampa has gotten, it's been great. Now, we're seeing Gargano show up to the Performance Center, show up at Ciampa's house, and attack Tommasso as a fan. Plus, the Psycho Killer is threatening to fight grandmothers. Give this feud of the year.
Two weeks until New Orleans! Personally, I'm expecting this to be the best part of Mania weekend - and that includes any other promtions. Supercard of Honor, you look great, but Jesus: look at the card here. What do you think? For anything involving NXT, tweet/follow me @Parkman15Love or follow Win Column [email protected]WCSportsCA!
WWE Last 5!
NXT Preview - March 28, 2021