During last nights game between the Oilers and Ducks, Edmonton defencemen Darnell Nurse was battling for the puck with Jakob Silfverberg behind the Oilers net. Focused on the puck, Nurse did not see Corey Perry coming in to join the play. Nurse won control of the puck but lost his balance when his left skate was caught between Silfverberg and the boards. While Nurse was falling to his knees, Perry extended his arm out and made heavy contact with Nurse's head. This hit falls under the NHL's Rule 48, an illegal check to the head. Perry is seen looking directly at Nurse and not the puck before the hit. He had no intention of playing the puck and took advantage of a vulnerable player. The game was almost over and no penalty was called. The Oilers won the game 2-1.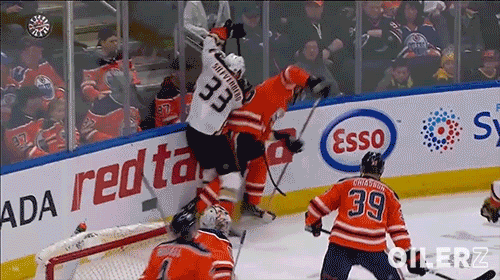 Corey Perry's Suspension History
Corey Perry has a history of making dirty hits including two previous suspensions. Perry was given a four-game suspension in 2009 for elbowing Claude Giroux. He received another four-game suspension for a late, illegal check to the head of Jason Zucker in 2013.
Other Notable Hits
Perry has many other hits which he was never suspended for. In the 2007 Western Conference Finals, he hit Chris Chelios from behind in open ice when Chelios was nowhere near the puck. Perry took a run at goalie Louis Domingue during the 2017 season, which involved head contact. Last year he delivered a blindside elbow to the head of Kris Letang in a similar play to the Chelios hit. In the first round of last years playoffs, Perry took a run at Melker Karlsson which sent the Sharks forward's helmet flying off his head. Perry was given a two-minute interference penalty on the play.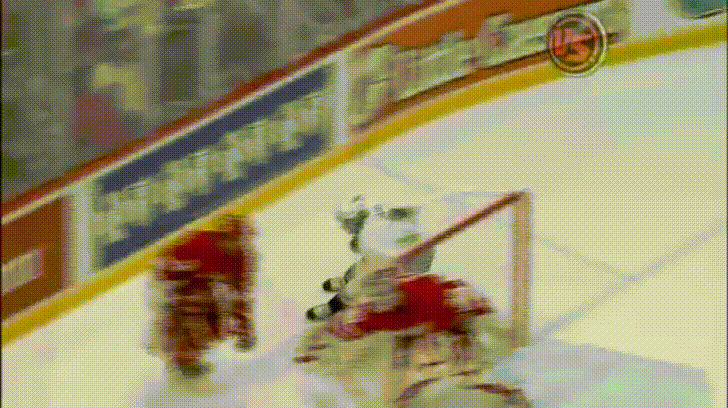 Abuse of Officials
Corey Perry has more than just a history of taking advantage of vulnerable players. In the 2017 WCF, he avoided receiving discipline for violating Rule 40, Physical Abuse of an Offical. While being separated from Nashville player Vern Fiddler, Perry grabbed the arm of the referee and violently pulled his arm down to break free. The potential punishment this action, which falls under Rule 40.4, would have been an automatic game misconduct, and a minimum suspension of three games. He was never punished because the referee didn't decide to call it.
Um… Perry should be hearing from the @NHL for this. pic.twitter.com/doXwD5LPWD

— Fang Fingers by So Nashville™ (@FangFingersTN) May 21, 2020
What We Can Expect
A disciplinary hearing has yet to be called today for Corey Perry, so we might not see a suspension for the hit on Darnell Nurse. Even if Perry was to be suspended, I'm afraid he will never learn his lesson and continue to endanger the safety of other players.
Latest NHL Content:
Corey Perry's Hit on Darnell Nurse. Will He Ever Learn?